BIO
Artist Statment .— I need more time to give a polished statement about what I do because I am very dedicated to not knowing what I'm doing as a force of sudden creative explosion and as a rebellion to the "know what you're doing world".

Ken Montgomery is a New York-based visual artist and "sound/composer" whose involvement in the cassette-culture and mail-art movements of the late seventies led to the creation, in 1989, of the first and arguably still the most important sound art gallery in New York City: Generator. Located first in the East Village and later in Chelsea, Generator's wide scope and novel approach toward audio art made it a vector-point for some of the most interesting and important artists from around the world. Ken was also the founder of A.T.M.O.T.W.— Art is Throwing Money Out The Window — and Generator Sound Art Inc., and he co-founded the seminal experimental labels Generations Unlimited and Pogus Productions. As a composer in the early eighties Ken was creating multi-channel sound works often performed in total darkness. More recently Ken has been focusing on visual art, collage, bookmaking, and international correspondence art. As The Minister of Lamination (a.k.a. Egnekn) he is the world's foremost practitioner of sonic Lamination Art. Montgomery has collaborated with a wide variety of artists including Conrad Schnitzler, Andrea Beeman, David Lee Myers (Arcane Device), Zoe Beloff, Michael Zodorozny, and Ishtvan Kantor (a.k.a. Monty Cantsin).

As a sound artist Ken Montgomery finds novel ways to work with sound. He has created an audio-only CD-ROM (Inner Eye / Outer Ear), a record label for experimental music (Generations Unlimited), the first sound art gallery in NYC (Generator), and a Ministry devoted to conducting one-on-one listening rituals (The Ministry of Lamination). Since 1985 he has been performing multi-channel sound concerts in intimate settings, often in total darkness. Montgomery began creating soundtracks for non-existent films in 1979 and distributed them on cassettes through what became known as the International Cassette Network. In composition and performance Montgomery has employed an ice crusher, an aquarium, a refrigerator, a hand massager and a laminator, to name a few.

In 2008 Montgomery was a visiting artist and taught Sound Art and New Media at the University of Cincinnati - College of DAAP. Montgomery has presented his sound work in Europe, Canada and the U.S. In New York his sound work has been heard at The Whitney Museum, P.S. 1, The Kitchen, White Columns, Rotunda Gallery, Issue Project Room, Pierogi 2000, Experimental Intermedia, P.S. 122, Roulette, Lotus Music & Dance, Gargoyle Mechanique, and The Pyramid Club. Montgomery was Artist in Residence at Harvestworks in 1992 and the Spritzenhaus in Hamburg in 1999. He received a Sound Art Fellowship from Media Alliance and The Jerome Foundation in 2000, and in 2003 he was awarded a NYFA Fellowship in Computer Arts.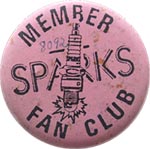 Montgomery's music has been released on the finest labels in the world - De Fabriek, Esplendor Geometrico, Staalplaat, Banned Productions, Firework Editions, XI Records, GD Stereo, Pogus, Tellus, Touch, XV Parowek, Generations Unlimited and Generator Sound Art.

I'm also a cartoon character - check it out

Read my resume if you're so inclined